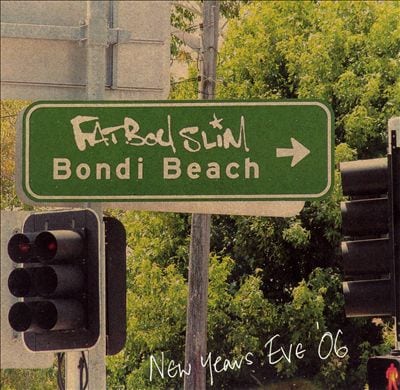 Catalogue: ADDCD114
Format: CD
Released: 21 Nov 2005
Label: SOUTHERNFRIED
TRACKLIST
01 Stephane Malca – Revolution
02 Spankox – To The Club (Highpass Remix)
03 Britalics – I Can C Thru U (Hughes & Spier Mix)
04 Professional Losers – Crazy Sexy Hipnotic (Full Vocal Mix)
05 Turbomen – Would You Say Thankyou If I Spank You?
06 Solid Groove – This Is Sick
07 The Young Punx – Young And Beautiful (Laurent Konrad Remix)
08 Tomboy – Samba!
09 Jerry Ropero & Denis The Menace pres. Sabor feat. Jaqueline – Coraçao (Denis & Jerry's New Bangin 2005 Mix)
10 Freeform Five – No More Conversations (Mylo Remix)
11 Tomas Andersson – Washing Up (Tiga Remix)
12 Trick & Kubic – Orbital Dance
13 Machine Red – Release The Pressure (Fatboy Slim Remix)
14 Scent – Up & Down
15 Yer Man – Satisfy Me (Jacked Up Funk Mix)
16 Friendly – The Bump & Grind
17 DJ Icey – Acid Conga (Madox Adventures In Drum Remix)
18 AB/DC – This Feelin' (Original Mix)
19 Olav Basoski – Waterman (Original Mix)
ABOUT 'BONDI BEACH NEW YEARS EVE 06 (2006)'

IT DOESN'T GET MUCH BIGGER THAN THIS! The one and only Fatboy Slim is heading our way for the New Year's Eve beach party to end them all. There won't be a seagull in sight as Norman Cook takes to the decks at Bondi Beach for one helluva party alongside some local DJ talent. Playing at Fuzzy's 'Shore Thing' this extremely exclusive event will be a historic moment for dance music in Australia as there were only 15,000 tickets available. And what better way to celebrate this event than with a spanking new mix CD from the man himself. In 2002, when he threw his second Big Beach Boutique in his home town of Brighton, 250,000 turned up to party – a crowd twice the size of the Glastonbury Festival. Another Big Beach bash in Rio in March in 2004 drew Fatboy's biggest ever single audience – a staggering 360,000 people. And now, its Australia's turn to get a taste of the Fatboy Slim beach party experience. The CD is a world exclusive especially compiled for Australia, and features tracks and mixes from Freeform Five, Tiga, Thomas Anderson, Spankox, Mylo, Friendly, Yer Man, The Young Punx, Olav Basoski and Fatboy Slim himself just to name a few. The Funk Soul Brother will also headline the infamous Summadayze New Years Day event at the Sidney Myer Music Bowl in Melbourne which attracts over 20,000 people each year. Both gigs are close to selling out, almost 2 months in advance!
source: www.hmv.com.au
Special thanks to Filter for the info..