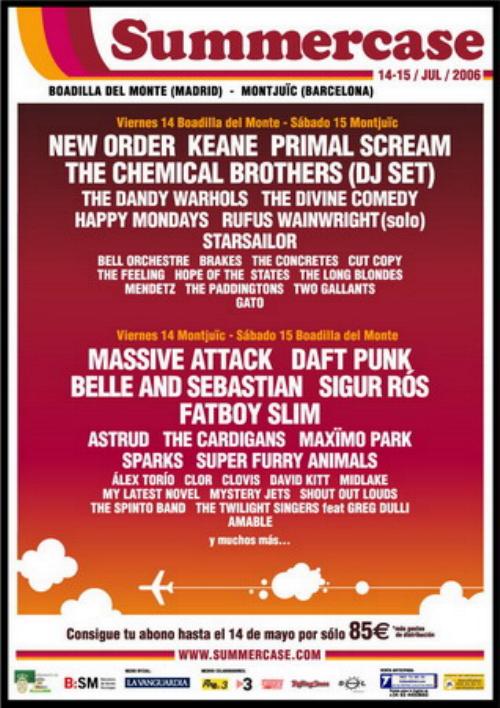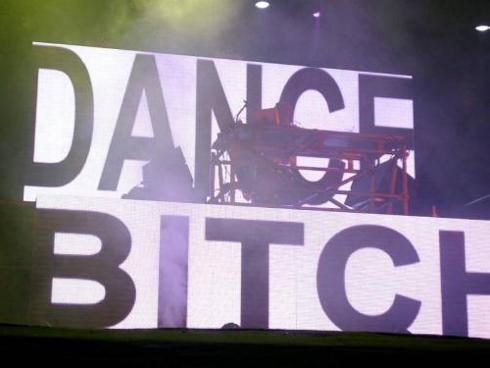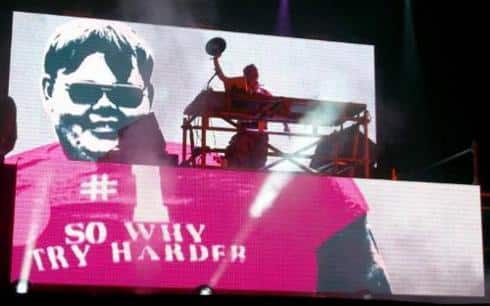 July 15th 2006 / Photos courtesy of Jeanie Overduin
Details:
Source: Streaming Radio RNE3, Spain
Date of the broadcast: 07/16/2006
Size: 61,9 Mo
Duration: 01H 30min 05s
Quality: 98 Kbps
Format: mp3
Released by Francisnotdead
NOTES:
– broadcasted at 3:20 AM to 4:55 AM
– the quality of my release is due to the poor quality of the broadcast.
– Recorded & edited with the soft GoldWave from SB Audigy Platinum Sound Card.
DOWNLOAD LINK EXPIRED (if you don't like crappy quality set recording, don't download it, just be patient and wait after that someone release it in better quality from radio)
———————EDIT of 10 August 2006—————————–
David Starter posted his release on Official FBS forum @ 192 Kbps!
DOWNLOAD LiNK DEAD (122 Mo)
Special Thanks David!

———————————————————————————
Tracklist by woka77:
01 Fatboy Slim – Praise You (Intro)
02 Switch – A Bit Patchy
03 Fatboy Slim – Love Island
04 Shawn Emmanuel – Slow It Down
05 Swoop – Black Market (Ozgur Can Remix)
06 Gnarls Barkley – Crazy (Blu Traxx Remix)
07 Fatboy Slim – Right Here, Right Now (Redanka's Mix)
08 Hoxton Whore VS. Cream – Sunshine Of My Love
09 The Young Punx – Young & Beautiful (Laurent Konrad Remix)
10 Gorillaz – Feel Good Inc. (Stanton Warriors Remix)
11 Fatboy Slim – Everybody Needs A 303 (Remix)
12 Flaunt It -DJS – Is There Anyone Out There
13 Fatboy Slim – Star 69
14 Artic Monkeys – When The Sun Goes Down (Karl G Remix)
15 The Autobots Vs. Screwface feat. Navigator – Burn
16 Underworld vs Fatboy slim – Born Right Now
17 Backstage Sluts – Waiting For My Man
18 Fatboy Slim VS. Gorillaz – Dirty Gangster
19 Fatboy Slim VS. Beyoné – Crazy Praise (outro)
Video by frankiwp
Video by titeyoule