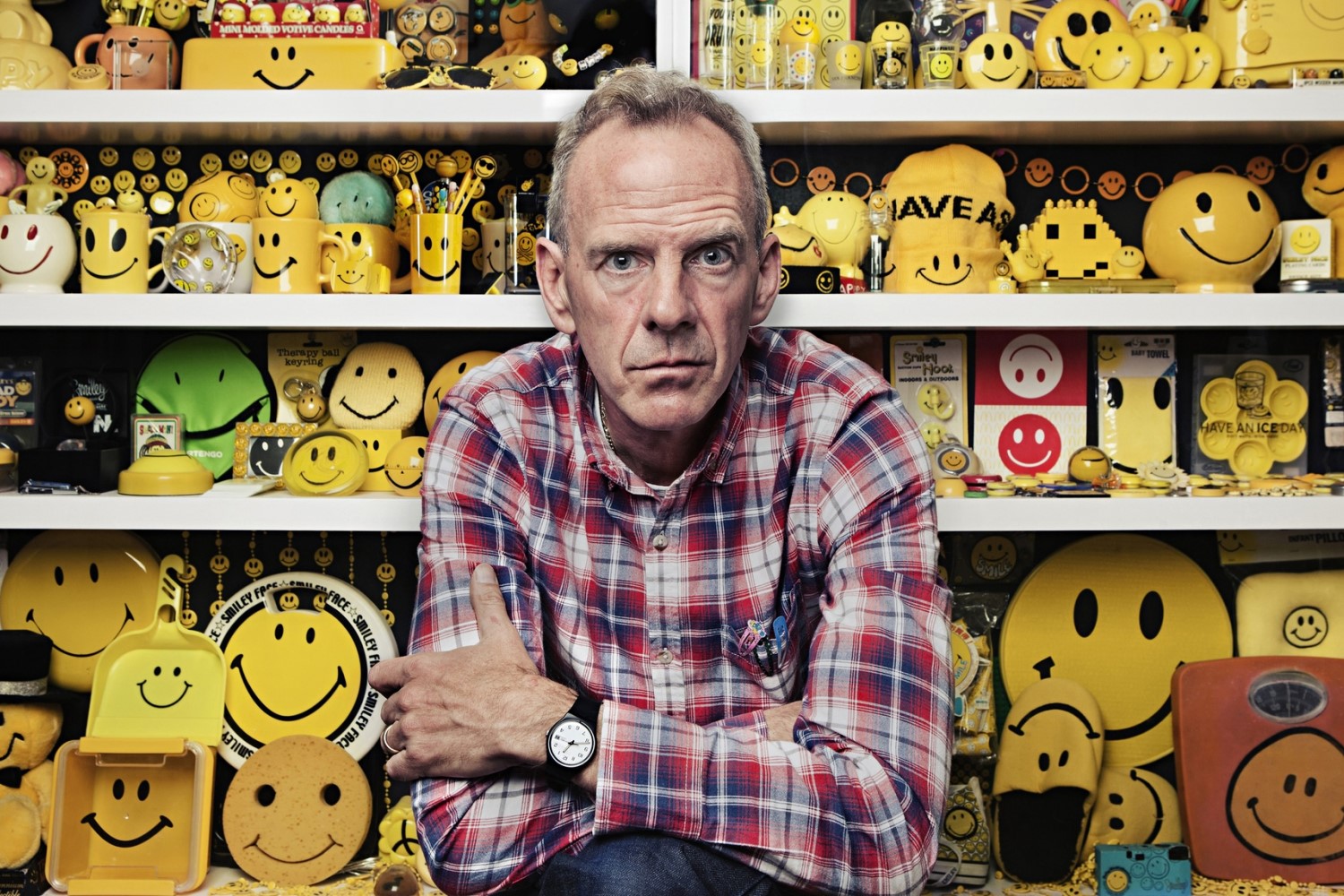 WORDS BY TOM PARKER
Electronic master craftsman Norman Cook, aka Fatboy Slim, has delivered dancefloor heat coming up to 24 years.
He's a connoisseur of groove who channels his inner-adolescent to create music that's at home at adolescent parties and rings true in adolescent ears. But never confine him to an underage hoot in mum and dad's garage – the music of Fatboy Slim spans generations.
To put it simply, he's a party king. And this month he makes his return to Australia, a place that has offered him so much joy throughout his career.
"Just about the first time I came as Fatboy Slim to Australia, it was very apparent that Australia got me," Cook says. "It was at a time that what I was doing was slightly off- kilter with traditional house music but the Aussies just seemed to go, 'Yep, we like that, we get that', and something about the sense of humour and the reverence of it all sort of struck a chord.
"I've always found Australians a very appreciative crowd but also a very inspiring crowd because they can be as loony as me and that just encourages me to go to more stupid places.
"There's some places you go to and you just think, 'You're not really singing from the same hymn sheet'," he continues. "But Aussies I've always found kindred spirits; a bit like me, you're not shy when it comes to it."
Last time Cook was in Melbourne he followed up a performance on the sands of St Kilda Foreshore with a club set at Revolver Upstairs. Spontaneity courses through Cook's veins like a road train on a highway – replace 'Quentin' with 'surprise' and you get his middle name.
Videos went viral of that one Tuesday night down Chapel Street but such impulse is like drinking coffee white to guileful master Slim and it's randomness that keeps him engrossed after all these years in the game.
"It's how to keep me interested and excited and invigorated by it. If you just went on an arena tour, you'd be burnt out within two weeks. When I play the big shows, I have to work really hard because you have to keep the audience and take them to bigger, bigger places and it's quite hard work," Cook says.
"But when I play in a little dirty club, I can have fun. So selfishly, I have more fun playing in the small venues because I can just do more, I can take more risks and go on a journey with the crowd. Then through that comes inspiration because I would try things out in a nightclub that I would never try out in front of 20,000 people for fear of falling flat on my face."
Aside from a steady drip-feed of new singles, the last album Fatboy Slim released was 2004's Palookaville, the record that spawned 'Wonderful Night' and the meme- friendly 'Slash Dot Dash'.
Long-players just aren't in the Fatboy Slim wheelhouse anymore, it isn't by matter of spite but rather a perished desire.
"Something happened about ten years ago where I fell out of love with making records. I don't know if it's because I got older, I dunno," he says. "When making music, you kind of have to live and breathe it and think about it all day and that just stopped happening – it didn't with DJing but it did with going in the studio and reproducing people.
"I think something came from the way music's changed with downloads and now streaming, yeah, I don't get the same kick out of it. Now I've been gone so long, I listen to what my kids play and I think, 'I can't make music like that, I don't fit in'.
"So rather than inflict on you my sort of idea of what I think you should listen to, I just thought I'd take a back seat."
When Fatboy Slim arrives in Melbourne for two shows, at Sidney Myer Music Bowl and as part of the Australian Open's Live Stage, expect a sky-reaching spectacular that takes you on a trip down memory lane. It will serve not only as an exploration of a precious discography but as a chronicle of electronic music history.
So in the lead-up to the show, don't just listen to You've Come a Long Way Baby, 'Eat Sleep Rave Repeat' and the remixes that have characterised Fatboy Slim's recent output, dive deeper into the acid house of his early days, check out his unheralded debut album Better Living Through Chemistry or even give one of his Beats 1 radio shows a spin.
Only then will you get a fair shake of the sauce bottle, a real insight into the creative mastery Cook's brain houses.
And when it comes that fateful day on Friday January 24 at Sidney Myer Music Bowl, those who've done their research will be rewarded. Because for Fatboy Slim, this is the big show.
"It's the big show, it's the big show, it will be all the bells and whistles," Cook concludes.
Fatboy Slim hits Sidney Myer Music Bowl on Friday January 24 and the Australian Open Live Stage on Sunday January 26. Grab your tickets via Frontier Touring and the Australian Open website respectively.
source: beat.com.au