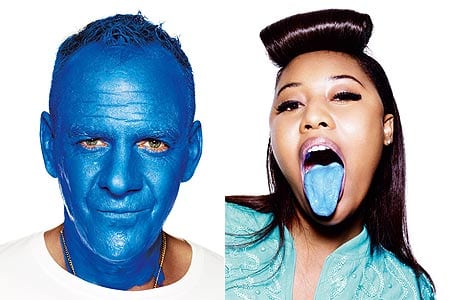 Fatboy Slim may look as if he's got a bad attack of the blues – but it's all for a good cause.
The DJ is among a host of celebrities promoting Oxfam's climate change campaign at this year's Glastonbury festival. They include VV Brown, Jarvis Cocker and Little Boots. The charity is asking fans to paint themselves blue to raise Government awareness.
Fatboy said: "It's a fun way to highlight a serious issue."
source: mirror.co.uk & news.sky.com