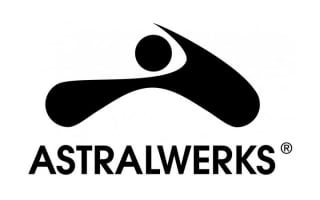 NEW YORK, NY — (MARKET WIRE) — 04/07/2006 — Fatboy Slim is to release "The Greatest Hits-Why Try Harder" on June 20, 2006. The album will be preceded by a brand new single "That Old Pair Of Jeans." Fatboy Slim is back with a bang!
"The Greatest Hits" brings together all the huge records that helped make Fatboy Slim the biggest dance artist and DJ on the planet. The album includes all the hit Fatboy Slim singles, alongside remixes for Cornershop and Groove Armada, plus two exclusive new tracks "Champion Sound" (featuring Lateef), and forthcoming single "That Old Pair Of Jeans." Across the 18 tracks, "The Greatest Hits" contains ten UK top 20 singles and, with classic cuts "Brimful Of Asha" and "Praise You," it also has two UK number 1s. This is a celebration of dance music's biggest moments from one of the biggest names around.
A full DVD entitled "The Greatest Hits-Why Make Videos" will also be released and will include all of Fatboy's genre defining and hilarious award-winning videos. Included in the DVD are the videos for "Praise You," — which won three MTV VMA's for "Breakthrough Video," "Best Direction," and "Best Choreography," and the video for "Weapon Of Choice" (featuring Christopher Walken) — which picked up a GRAMMY® Award. This video was also the most downloaded video for the first week of the iTunes® launch. Also included is the video for "Wonderful Night" (featuring Lateef) — this track was nominated for a 2005 GRAMMY® Award for "Best Dance Recording." This will be the first time these videos have been compiled together. More details announced soon.
With 250,000 people having turned up in his home town of Brighton for the last Big Beach Boutique, a staggering 360,000 person turn out for his Big Beach bash in Rio and an upcoming landmark event soon to take place on the banks of legendary Loch Ness, Fatboy Slim continues to be the world's most famous DJ.
Why try harder?
CD Track Listing:
1. Rockafeller Skank
2. Praise You
3. Brimful of Asha (Norman Cook remix) by Cornershop
4. Weapon of Choice
5. Gangster Trippin
6. I See You Baby (Fatboy Slim remix) by Groove Armada
7. Wonderful Night
8. Right Here, Right Now
9. Going Out Of My Head
10. Sunset (Bird of Prey)
11. Everybody Loves a Carnival
12. Don't Let The Man Get You Down
13. Demons
14. Sho Nuff
15. Slash Dot Dash
16. Santa Cruz
17. Champion Sound
18. That Old Pair of Jeans
For more information please contact:
Alison Tarnofsky
212.886.7573
Email Contact
SOURCE: Astralwerks
Special thanks to Obeseboy Slim
————————–
EDIT
Simon Thornton wrote in his blog the 9 April 2006:
Now you all can understand that I've been digging through the FBS archives over the last few months to put the Greatest Hits together, so I should say that I've stumbled across some interesting stuff…
People that know/care about such things will notice/hear that the GH CD is mainly filled with "radio edits" – or perhaps we should call them "shorter versions than on the albums" for now – this is simply because 18 tracks of full-on-album-length FBS would be rather too long to fit onto 1 CD! So, I did take this chance to redo a couple of edits that have been bugging me for a long time. Off the top-of-my-head I've had a second look at the short edits of "Slash Dot Dash" and "Sunset (Bird Of Prey)" because I was never totally happy with what I'd done previously to make them shorter. Also, "Sho Nuff" and "Santa Cruz" are what you could call '2006 edit's as well. It's just a mood/timing thing when you've got 18 tracks all in a row…quite a different thing to editing one track in isolation to under 3 mins to get it on the radio/make a good video to etc.