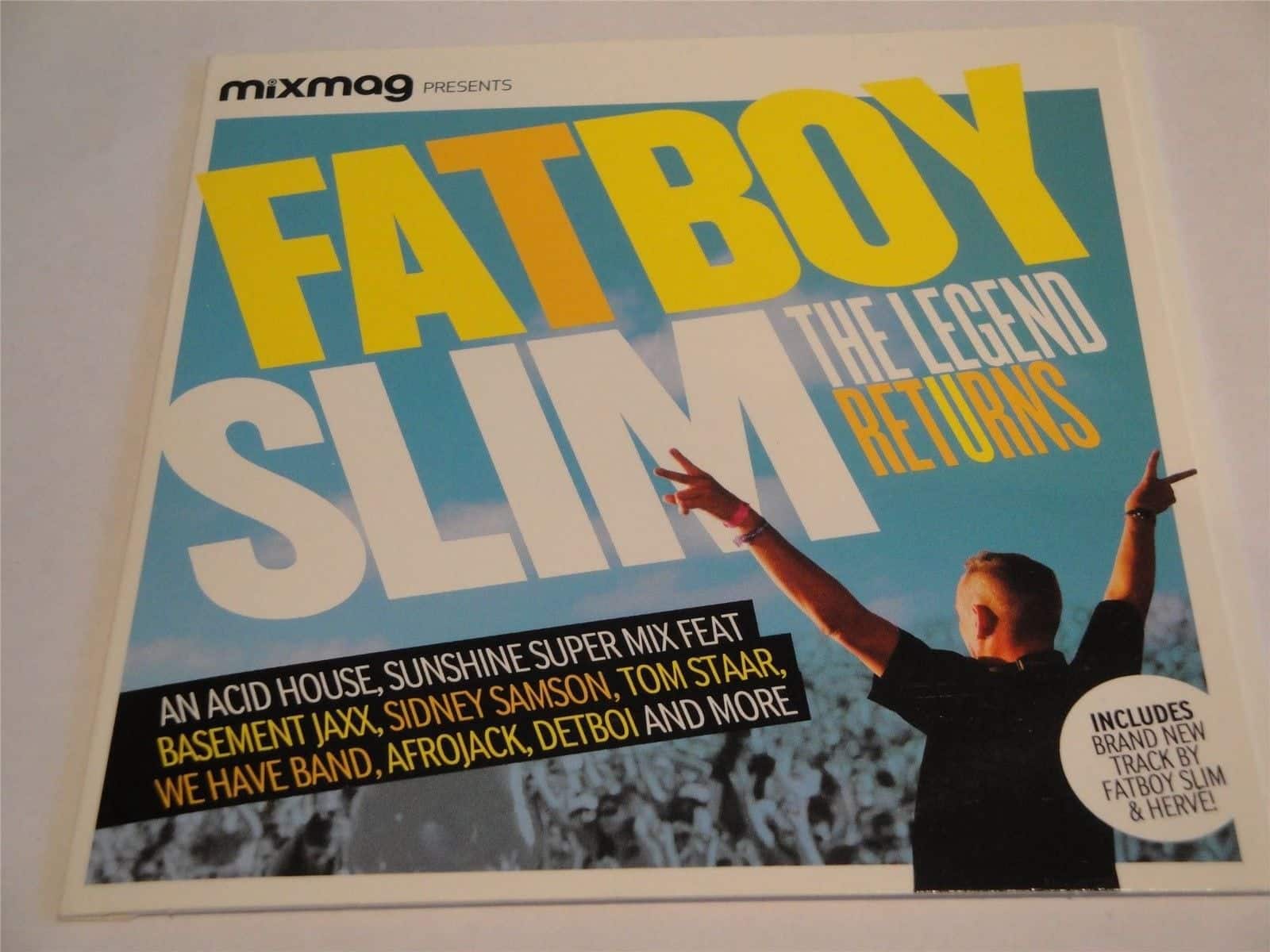 Norman Cook has done it all. Over a career spanning nearly two decades he's produced global number ones, headlined every party under the sun, and single-handedly kept the Hawaiian fashion industry in the black. As if that wasn't enough, after years of DJ high-jinx and a well-publicised battle with alcoholism he celebrated his first sober year by running the Brighton Marathon in April. There was only one thing left for him to do…
We are proud to present Fatboy Slim's first ever Mixmag CD.
Full of sunshine friendly tracks from the likes of Basement Jaxx, Sidney Samson, Tom Starr, We Have Band, Afrojack and Detboi, it's a mix that will most certainly be going down in Mixmag's history.
Plus, to celebrate the CD, Fatboy Slim has done an exclusive interview, talking about family life, surviving the Brighton marathon and being the official World Cup DJ, you can read what he's got to say, and hear what he's got to play, in the Mixmag's July Issue…
The July issue of Mixmag is out this Thursday, June 17th, with a special Dubstep 2010 fold out collectors' edition.


Meanwhile, check out the tracklist below:
01 | TJR 'Booty Move'
02 | Tom Staar 'Two Tone Simms'
03 | Art vs Science 'Parlez-Vous Francais?' (Nadastrom remix)
04 | Dan McKie 'Arabian Robots' (Dan McKie's Fish Don't Dance remix)
05 | We Have Band 'Divisive' (Tom Staar mix)
06 | Afrojack 'Pacha On Acid' (Original mix edit)
07 | Sidney Samson Feat Lady Bee 'Shut Up And Let It Go' (Chuckie remix, FS edit)
08 | Basement Jaxx 'Acid Luv'
09 | Fatboy Slim Vs Herve 'Machines Can Do The Work' (Action Man aka Hervé's Acid Flash mix)
10 | Groove Allegiance 'Ramp It Up' (Hijack remix)
11 | Swen Weber 'Time For Samba'
12 | Dr Kucho 'Kung Fu Funk'
13 | Voodoo Chilli 'Love Songs'
14 | Detboi Feat Bliscoteque 'Rainbows'
source: .mixmag.net & fatboyslim.net