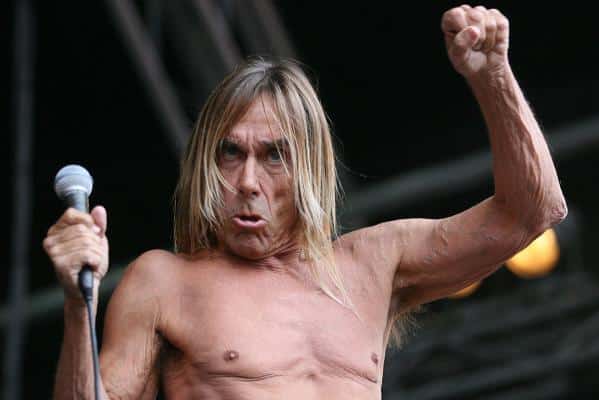 Jan 27 2008 Edited By Billy Sloan And Mickey Mcmonagle
Dj Fatboy Goes Pop
FATBOY SLIM has teamed up with Iggy Pop on the superstar DJ's new album.
Fans will get their first listen to Fatboy's collaboration with the punk icon when season two of hit sci-fi drama Heroes comes to BBC3 this spring.
The iconic DJ and producer – also known as Norman Cook – returns to Rock Ness this summer, as he revealed to Email in September.
He told Email his secret blueprint for reinventing dance music on his new album.
Speaking last night from his Ipanema beach hotel in Brazil, Norman said: "The album is pretty much finished, we just need to mix it and it should come out around May.
"Last time we spoke I told you it was very different – and it is.
"There is one track on there I've done with Iggy Pop called He's Frank. It appears on the soundtrack for Heroes in the episode Four Months Ago – it is the background music in a club scene.
"The album has collaborations with people like Iggy, so it's about me working with different people in a way you might not expect.
"Dance music really has become a little bit lost – it needs someone to come along and reinvent it like The Prodigy or Daft Punk did. I'm trying to find a different way of doing it and I think I have done that.
"It was a challenge and a thrill working with people like Iggy. I have been doing this for nearly 25 years and I don't want to get complacent about it – it has to be an adventure."
Norman admitted he has been inspired by Radiohead and Prince to look at innovative new ways of releasing his music.
He said: "We are spending lots of time in think tanks trying to come up with a different way of putting the album out. The whole thing has been turned on its head by Radiohead and Prince.
"It is exciting but also a bit daunting because I am not into downloads. I like the old skool way where you can hold a record, sniff it, look at the artwork."
Norman missed out on playing last year's Rock Ness and told Email he was definitely returning this time.
He said: "I just want to get back to relive the fun we had and see the crazy Highland friends I made.
"It will be interesting to see how it has grown from me and my mates DJing to a full-on festival."
Weekend tickets are on sale now priced £100 plus booking fee or £115 for weekend with camping. They are available from www.ticketline.co.uk or 0871 424 4444. For more info go to www.rockness.co.uk
source: www.sundaymail.co.uk