19th December 2014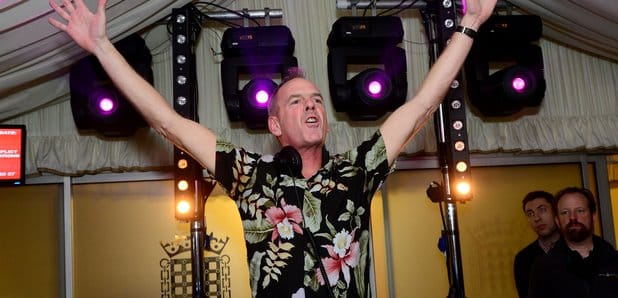 Fatboy Slim has revealed in an exclusive interview with DJ Fresh that he has no current desire to make any new music.
The legendary DJ and producer, real name Norman Cook, told DJ Fresh on his The Future Sound Of Bass show that he's focusing on DJing at the moment because of a lack of fire in his belly to get in the studio.
Listen to DJ Fresh's full interview with Fatboy Slim:
"I just don't know if it's an age thing or i've been quite prolific for 30 years, maybe i've just burned out, but yeah, i've kind of lost my, sort of, passion for making music and you shouldn't make music unless you've got a passion" the 'Eat, Sleep, Rave, Repeat' star said.
He described the current EDM explosion the world is enjoying as a "double-edged sword," saying that although it opens the global market to DJs, some of the music being put out is just too "cheesy."
Read more at capitalxtra.com