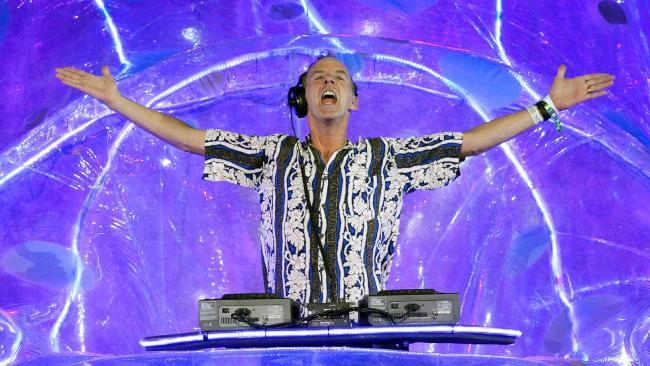 HOW life has changed for Norman Cook. One of the original party animal DJs, the man known as Fatboy Slim to thousands of happy dancers, now does the school run with his children Woody and Nelly and falls asleep while reading his six-year-old daughter a bedtime story.
He tries to insist his explanation for the delay in our chat isn't for public consumption. Come on, Norman, it's funny.
"Yeah, what happened to the good old days? Normally I would have been waking up now and getting ready to go out," he says.
The good times at gigs remain. Fatboy Slim and his infectious grin can still get the party started and keep it going for a few hours. It's just that grin isn't alcohol or chemically-assisted. Cook is high on life as husband to British television personality Zoe Ball and father to Woody and Nelly on weekdays and exuberant entertainer on weekends.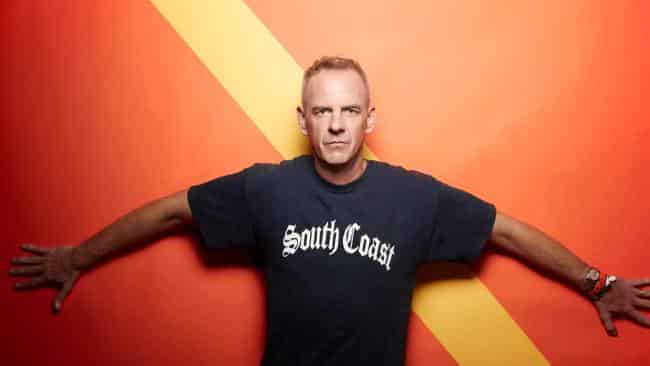 "The truth is I have been the primary parent for a while my wife does that dancing show (Strictly Come Dancing spin-off It Takes Two) and next week will be my first serious trip out to work for weeks. I cannot wait to get off the leash,"he says.
"Even at my age, I can still do it even without being in full-on tits-out party mode. I'm still alive, that's the main thing, I've successeded at self preservation.
"If I had carried on the trajectory that I was on at the Big Day Out about 17 years ago, there is a good chance I would be dead right now."
There is no more Big Day Out. Instead Cook is headlining the new Electric Gardens festival over the Australia Day weekend which was traditionally when the BDO was staged in Sydney.
As well as the Centennial Park gig also starring fellow DJ legends Erick Morillo, Norman Jay, James Zabiela and John Digweed, Fatboy Slim will also play sideshows in Perth and Brisbane and the Australia Day Beach BBQ in St Kilda.
He has five rules which determine whether he will agree to play a gig. It has to be a first – this is the inaugural Electric Gardens event. It has to be a favour for a friend, fun, financially rewarding and an opportunity for him to indulge his foodie obsessions. Cook owns restaurants near his Brighton Beach home in the UK.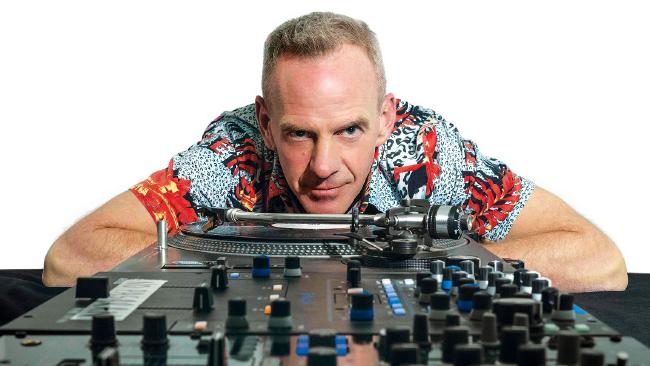 Cook said the demise of the giant travelling festivals and rise of the boutique events targeted at a niche audience has brought live dance music back to basics.
'"t's got back to partying and back to a more manageable scale with less stages and less corporate involvement,"he says.
"I'm there to entertain, not educate. I don't play EDM but at the same time, I'm not full-on underground. There's a lot of acid house noises and then you will get something familiar."
For those who were there for Fatboy Slim's explosive crossover to the mainstream, the something familiar includes tracks now regarded as classics. Praise You, The Rockafeller Skank, Right Here, Right Now, Weapon Of Choice and Sunset (Bird Of Prey) topped dance charts and dominated the pop top 40 through the late 1990s and early 2000s.
His videos were just as popular including Spike Jonze and Roman Coppola's hilarious dance flash mob in Praise You and the scene-stealing tour de force of Christopher Walken's performance in Weapon Of Choice which alerted the young folk that the serious actor was a hoofer from way back.
Weapon Of Choice, Fatboy Slim
Unlike his rock and pop peers, Cook doesn't have to face the  "play your hits" dilemma although instantly recognisable fragments pop up in his mix.
"The timescale for nostalgia is about 15 years," he says.
"People have asked me to go back and visit those early records and while it could be done, I am not interested in doing it. I get that the people who grew up on it want to hear it again but there's so much new music that fits into the atmosphere I am trying to create."
Cook admits his big beat past has also come back to haunt him while working on a soundtrack project with acclaimed British actor Idris Elba.
"I've been working on this soundtrack and I am pretty sure the director is trying to make me do a big beat tune for it with every tweak he makes," Cook says.
As for the prospect of a new Fatboy Slim record, do not be holding your breath.
Cook isn't particularly keen.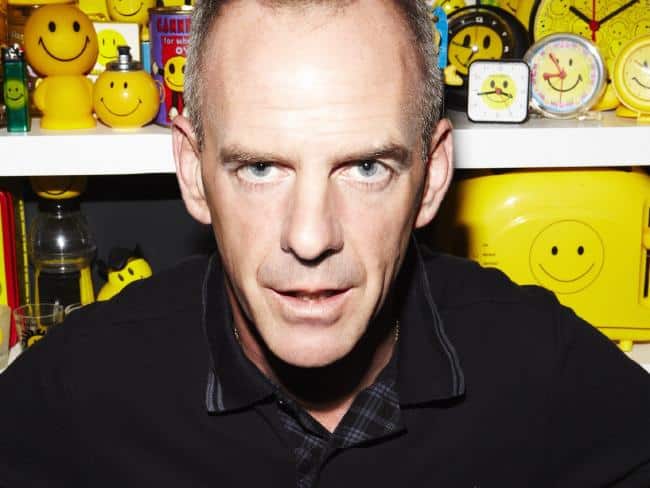 "I am seeing how long I can get away with going around the world without putting a new record out," he says.
"The Rolling Stones still have to play their old Rolling Stones songs while I get to be creative with other people's music.
"If you have been around for a certain time and have a certain reputation for entertaining people with your live show or your DJ show. you don't need a hit album to play a show and I am at that place. Everyone knows who I am."
SEE: Fatboy Slim performs at Red Hill Auditorium, Perth on January 22, Electric Garden, Centennial Park, January 23, Brisbane Riverstage, January 25 and Australia Day Beach BBQ, St Kilda, January 26.
source: couriermail.com.au