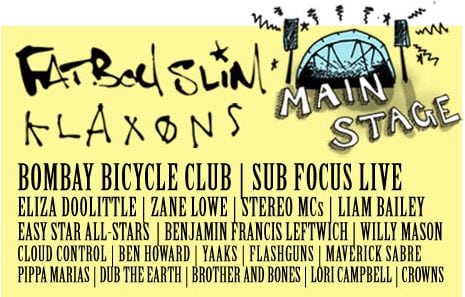 Sat 13th Aug will see the Cornish Coastline pump like never before as the one & only Fatboy Slim graces us with his presence
"Right here, right now"! The Pioneer of Big Beat, Fatboy Slim, will headline The Relentless Energy Drink Boardmasters in Association with Vans in the year that celebrates 30 years of surfing at the event.
Fatboy Slim is one of the World's biggest DJ's and draws as big a crowd as any act in the World. His discography is second to none with his tracks commonly heard in the furthest corners of the World.
This corner is Newquay and Cornwall couldn't be happier!
On the 13th August 2011, Newquay, Cornwall is the only option.
source: www.relentlessboardmasters.com

Thanks to Vambo