The Creator of The Greatest Hits Cover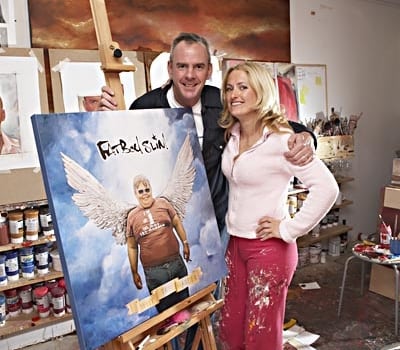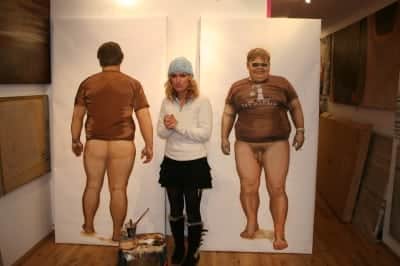 photos by Alan Bond
The new fatboy slim album is to be released on 19th June. The artwork for the album cover, created by julie-anne, is that of the infamous 'fatboy' from the second album "You've come a long way baby". julie-anne painted this cover for the greatest hits album depicting an 'angelic' fatboy with wings.
Several images were created for this project, including a full frontal nude and the cheeky chap lounging on a chaise longue. these images were created for the inside of the cd, and also appear on the official fatboy slim website.
Have a look at the fatboy slim section where all the work from the creative process (including bonus images) are available for viewing and purchase.
More details & pics: www.julieannegilburt.com
Thanks to woka77 for the info.