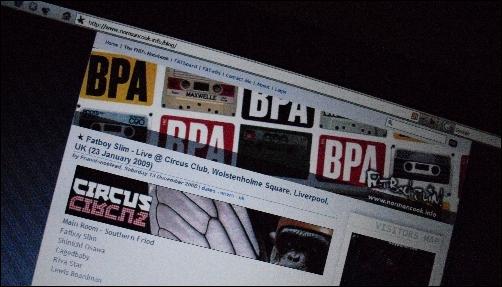 It's with emotion that today we can celebrate the 4th birthday of this website.
I can't say how many hours i lost to construct it.

2008: The FATboard & community development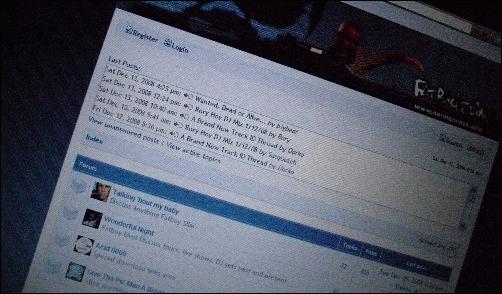 If we have something to retain of 2008, it's the creation of the board. I knew that 2008 will be different for me, about work, hobbies activities and i was ready to stop my animator function. The idea of a board came simply to stay connected with fbs news and friends. A website need to be animated and updated frequently to stay alive. This last months, i have to admit that I was near to don't renew the hosting of the nc.info and let it go away in glory! But i definitely killed this idea when i saw the little community always active in board and blog. We have all one day moments of doubts

. So the hosting of nc.info is renewed for one year. Hope we could purpose again exclusive sets of Norm and construct THE website of our dreams

.
New job = new rythm
Since september, the updates are less frequent: my new work in real life take me too much time. I've never planned to have those new responsabilities and always thought that i will have time to continue blogging…
As you can see, it's now only the week end that i find some minutes to retox…
So it's sad but i didn't prepare any surprises or new design..or new site for this birthday.
Statitics:
Better audience: 30.000 visitors for the month of june.
Average audience: 15.000 visitors by month.
More 1000 streaming videos…
More 950 posts in the blog
Near 10 gigas of datas.
New server which can receive 5O gigas…
Normancook.info in 2009

Normancook.info will need to include bpa materials…
I have always the project to update the old structure and include a search engine for discography. All is possible, only need time but i think little by little the site will be the best encyclopedia. I will probably merge the wiki and the new website. All is in standby but ready in my mind, i know how i can (and could) do that (thanks to my new job).
Thanks
Thanks is the word i used the most during this 4 years because i think its important to respect people who share info, docs, music. If you are not there, the site have no need to exist. So thanks again to all people who folow me since the begining or who join us…woka, darko, obeseboyslim, bracken, errorup, zenit, surfacetoair, bigbeat, vambo, acidfunk, filter, Ahmedofchoice, Blake, Simon Th, SPF, jOSse, DCDJ, Sully, MrFrog, fatboytim, borsucsy, Crazylonghair, lordraphael, doxliy, paxus, dja, stab, MrNYC.. …the list is so large that i will probably forgot somes (sorry..).
Cheers from France,
FND