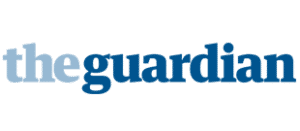 Sunday 23 May 2004
His marriage was dragged through the tabloids and his last hometown gig ended in tragedy. Then he turned 40 and forced himself to give up smoking. And DJing has messed up his spine. Still, when he's on a beach in Rio playing to around 200,000 people, Fatboy Slim might just feel he has no grounds for complaint. Craig McLean joined him there.
AT 7PM Rio De Janeiro time, Norman 'Fatboy Slim' Cook took to the purpose-built stage on the sands at Parque do Flamengo. The occasion was an event the local papers were calling 'a party with electronic music in the fresh air' to Cook it was Big Beach Brazil, the tropical sequel to the two free events he had hosted on Brighton seafront in 2001 and 2002.
Out in the bay bobbed 150 boats filled with 2,000 revellers as a fat yellow moon broke free of the clouds. Planes from the nearby airport zoomed into the darkening sky. Directly in front of Cook was a fenced- in moat of 4,000 Brazilian ravers, all in a mandatory and unflattering orange T-shirt supplied by this free concert's sponsors, a mobile phone company (not, confusingly, Orange). Backstage and onstage, we were all dressed like we'd been tango'd too.
Beyond this tranche of 'special guests', stretching up the beach and spilling into the park, was everyone else. As far as Cook's short-sighted, colour-blind, 40-year-old eyes could see, were zillions of Brazilian ravers: 300,000, his manager said the police said 150,00 reported Jornal Do Brasil the next day 180,000 countered O Globo 350,000, decided the Brighton Argus in a leader comment two weeks later. However many it was, it was plenty.
As Cook put it, 'the thing is, I can only see the first 10,000 anyway – once you get past stupid amount at stupid o'clock, then it might as well be really stupid.'
On Brighton beach two summers ago, it had all gone ultra-stupid. The previous year, 65,000 had shown up to hear Fatboy Slim DJ. For Big Beach Boutique II, Team Cook had contingency plans for a crowd of 100,000. Unfortunately, 250,000 descended on the city on that scorching day.
The problems were greater than the chronic shortage of bins and loos. Two min utes before he went onstage, police-trained spotters, experts in crowd control, were talking to Cook of the potential for 'two Hillsboroughs'.
In the event one person, 25-year-old Australian nurse Karen Manders, died. Thousands were stranded in Brighton overnight, the beach was trashed, and the town stank of urine for two weeks. The event cost Cook pounds 200,000 he had to spend another pounds 75,000 on the clean-up. Such was the post-party backlash, he also had to leave the country for a few days, on the advice of neighbour Sir Paul McCartney. 'Bless him,' says Cook.
Cook's terrible 2002 was followed by an even more terrible 2003. His wife, DJ and TV presenter Zoe Ball, had an affair and briefly left her, taking their infant son Woody with him. They are seemingly back on track, but as we shall see, the hangover – made worse by the couple's merciless treatment at the hands of the press – lingers.
Now, finally, ahead of the release of Fatboy Slim's long-awaited fourth album, Cook is ready for his comeback. Team Cook have returned to the idea of free outdoor parties on beaches. With child-like glee, Cook says he wants to play one from an oil-rig. Rio, said Cook's manager Garry Blackburn, was a dress rehearsal. 'If we can show we can do it in what is effectively a Third World country,' he said, perhaps a little undiplomatically, 'we can do it it anywhere.'
Showing their support – or love of a good lig – a full complement of Cook's posse had come out to Brazil. Here on the right of the stage was Ball, in flouncy summer dress, blonde highlights badly in need of a touch up pal and support DJ Jon Carter, exuberant and sweaty, Marlboro Light and bottle of Skol constantly on the go Carter's wife, Radio 1 DJ Sara Cox, heavily pregnant and struggling in the heat, a little tattoo of a pair of headphones visible on her shoulder Ball's half-brother Nick, filming proceedings for a DVD Cook's Brazilian security detail, musclebound and grumpy and assorted Brighton pals and Ibizan cronies, skinny, tanned and getting on a bit, members of the international hard-partying diaspora of which Cook is the baldy, grinning poster boy.
For two feverish hours Fatboy Slim did his thing. He played climactic chunks of Underworld's 'Born Slippy' and The Kinks' 'Lola', the propulsive riffs from Primal Scream's 'Rocks Off' and The White Stripes' 'Seven Nation Army', invigorating snatches of Armand Van Helden's as-yet-unreleased new single 'Hear My Name' and James Brown's 1976 classic 'Get Up Offa That Thing'. He punctured this typically dizzying party-friendly eclecticism with shout-outs to the crowd, hollering from a hastily scrawled list of handy Portuguese phrases which translated as: 'Hello freaks!' 'Wave to the boats/planes!' and 'You look so sexy, I'll fuck you after the show'. Then someone dressed as Vegas-era Elvis leapt over a sofa onto the stage and threw some karate moves around the decks. Cook cackled and the crowd cheered. 'You gotta have a bit of showbiz,' shrugged manager Blackburn from his spot in the wings.
Finally, as his set drew to a close, Cap'n Crowdpleaser ducked behind his decks, wriggled into a Brazilian football shirt, popped back up and kissed the crest. It was a Number 10 shirt: Pele's. The crowd went bananas. With a final shout of 'OBRIGADA!', a sweaty towel round his sweaty neck and a flagon of vodka and orange in hand, Fatboy Slim said ta-ta.
Backstage afterwards, in the centre of a small corral of portable buildings, Team Cook pronounced themselves pleased with the show. It was only 9pm – the early finish one stipulation of the Rio licensing authorities – and everyone had energy to spare. Carter pinballed around, fag and lager ahoy. Cook, clutching an air-horn, accepted a vic tory cigar then remembered he doesn't smoke any more and handed it back.
Why hadn't he played any of his own stuff?
'Bored titless,' he shrugged, face red with exertion and sunburn. He was fed up with the vintage 1997-98 likes of 'The Rockafeller Skank' and 'Praise You' – he's even been playing the songs off his last album, 2000's Halfway Between The Gutter And The Stars , for nearly five years. 'Anyway, I'm here as a DJ, not an artist. It would have been arrogant to play my own songs.'
As we spoke, Ball came up behind her husband, grinned affectionately on his shoulder, reached round, and treated him to a big, hard, squeeze of the nuts.
AS EVERYONE KNOWS, NOTHING WAS quite so touchy-feely lovely in the house of Zoe and Norman last year. 'We were separated for two months and had the papers not made such a thing of it, it probably would only have been a month. There were 10 of 'em [reporters] outside my house and outside our house in London where Zoe was staying, every day, 24 hours, for two-and-a-half months.'
Norman Cook gulps and shakes his head (although his hands seem to be shaking entirely of their own volition). It is the early afternoon of the day before the Big Beach Brazil show and the thermometer has hit 31C. On the open-air rooftop restaurant on the 23rd floor of the Caesar Park Hotel on Ipanema Beach, he pauses for a slug of his Coke. Sweat is beading on his capacious forehead.
He says his phone was bugged – BT engineers found a device in a junction box at the end of his road – and his mobile phone calls were scanned. The police were coming to see him daily about these and other 'privacy intrusions'.
'To be honest, it's one of the reasons [my new] album didn't come out last autumn – (a) I was trying to consolidate my marriage and my family life, and (b) I'm a bit scared to put my head back in the lion's mouth. We've spent the last year trying to stay out of the papers, and it has died down, but as soon as I put a record out I'm gonna be back in the papers again, and old things will be dragged up.'
In the midst of his Marriage Hell, he turned 40. He had already begun to wonder if his was an appropriate occupation for a man of his age and responsibilities. 'All the biggest DJs in the world are my age – Carl Cox, Pete Tong, Danny Tenaglia, Paul Oakenfold, we're all 40-plus. Every time we chat, we're like, "It's starting to really hurt!" Carl took four months off, he just had to give his body a rest. The travelling, the jetlag, and the fact that your job can sometimes start at four in the morning.'
His regular masseuse – an essential companion for an ageing superstar DJ – tells him that his whole spine is slanted to the right, because of the way he wears his headphones, head cocked over his turntables, and from constantly pushing sliders and faders in the studio. He's twice as deaf in his left ear (the one that doesn't get a headphone). 'It's just loss of top end, it's not like Pete Townshend. But it does take its toll.'
He freely admits that part of the blame for he and Ball's separation lay with their jobs and lifestyle, his mainly. She was commuting to London for her radio show, he was flying all over the shop to play records. The life of a busy media couple is not one of nine-to-five domesticity.
He had bitter experience here: as well as having been a pop star before – in the Housemartins, in Beats International, as Pizzaman, among others – he had also been previously married. His first wife, a nurse, left him in the early Nineties, as Cook floundered in the destructive wake of Beats International's Number 1 single 'Dub Be Good To Me'. At the time he was a self-confessed 'dickhead' and 'arrogant workaholic', and he slipped into what he has called 'a spiral of depression'. They were dark, self-abusive days. 'I lost my first wife to my job, and I nearly lost my second,' he says grimly. 'I'm buggered if I'm gonna make the same mistake again.'
There were other areas of concern about his profession. Sure, he was Norman Cook, genius remixer of Cornershop's 'Brimful Of Asha' (his efforts propelling it to Number 1), A-list turntable maestro for Vanity Fair 's Oscar party, a top-selling artist with iconic pop videos courtesy of Spike Jonze. His second album, 1998's You've Come A Long Way, Baby , sold five million copies around the world. His last, Halfway Between The Gutter… , with its mordant sample of Jim Morrison, soulful vocals from Macy Gray and more restrained BPMs, evidenced a slightly more serious side to Cook.
But he was also Fatboy Slim, hands-in-the-air wearer of funny Hawaiian shirts, provider of fruity Big Beat party tunes, and block-rocking hedonist extraordinaire. 'I think what separates me from other DJs is the vaudeville element of it,' he concedes. This, he says, is another reason for the half bottle of vodka he necks before he goes on. 'Someone said the other day, "are you ever drunk when you play?" And I said, "I've only done one gig sober in the last five years and it was shit!" So I was thinking, do I feel undignified [now that I'm 40], or do I wave my arms about that bit more?'
The answer is, a bit of both. Cook has to some extent cleaned up his act. Previously a committed smoker, he underwent hypnosis last October. 'One of Zoe's issues when we were having our problems was she wanted me to be around long enough to be Woody's father. And she thought I was… yeah, she was worried for my health. So one of the things I changed about my life was giving up smoking and going to the gym.' He has since run the Brighton 10km, and is working up towards a half-marathon. This health-kick is, to say the least, something of a shocker to those who know Cook and his ways.
'Do you see yourself ever completely giving up drugs?
'[Comedy double-take] Who's to say I haven't? Can I take the Fifth on that?'
No.
'Change it to alcohol and I'll answer.'
Well, I can't see you giving up alcohol so I know the answer to that one.
'Well, I think you know the answer to both! No, I have to be very careful about what I say.'
Because you're a dad?
'No. Because I'm tabloid fodder. Whereas 10 years ago I could make glib comments and was quite open about my… um… Now I could do an interview with a music magazine and the tabloids will pick out one thing that I said. So I have to be very careful about what I say. I would never advocate taking drugs. I think my official line is, I'm no angel but I'm a lot better than I used to be!'
Luckily, as Fatboy Slim avoided finishing off his album, he had other things to keep him distracted: his own label, Southern Fried, was responsible for last summer's vintage Elton John hit, 'Are You Ready For Love?' he is a director of Brighton And Hove Albion he still accepts DJ engagements, albeit more choosily and he has an occasional radio show which is syndicated to stations across the US.
But now, after two years of trauma, the album is mostly done. Rio, he declares, is the first instalment in the return of Fatboy Slim. During a family trip to Thailand at Christmas, Cook decided he was ready to face the music. But what music? While he's been away, dance music has gone and died on him. Was that an area of concern?
'Oh yeah!' he laughs, chirpy demeanour and geezerish accent recalling no one so much as Alfie Moon. 'Not 'alf! The death of dance? That'll be what I do for a living!'
If Cook were still smoking – and it's while sitting next to swimming pools (or at football matches) that he misses the fags the most – he'd enjoy a hearty, ruminative lungful right now.
'Um, it's not the death. It's going through a bit of a trough. It'll peak again. But it's not the most creative time for dance music, and that's one of the reasons the album is as it is. I'd actually only play about two of the tracks in my live set. It's not a club record. It's a home listening, in-car thing.'
There are more guest vocalists this time. Key among them is Damon Albarn (others include Bootsy Collins, Lateef from Blackalicious and Grandma Funk, who sang on Groove Armada's 'I See You Baby'). The Albarn collaboration came after Cook's stint producing tracks on Blur's last album, Think Tank
Cook thinks Albarn's lyrics are about his and Ball's troubles. 'I'd just got back from [recording with Blur in] Marrakesh when it all started going tits up. Then later he came down with [daughter] Missy and [partner] Suzi [Winstanley] for the weekend, and he was really chuffed, he said, "it's so lovely to see you two back together again".' The working title of the song is 'Put It Back Together'.
Now, as he finishes off final mixes ahead of a planned autumn release for the as-yet-untitled album, Cook is also preparing for his busman's holiday to next month's Euro 2004, where he will DJ around England fixtures (he and Carter did the same in Japan for the World Cup). Unfortunately, plans to host Big Beach Boutique III in Brighton this summer were shelved shortly after Cook returned from Brazil. Brighton And Hove City Council had too many concerns about safety. Efforts to relocate the event to another seaside resort have so far come to naught. Undaunted, Team Cook is working on taking the free party to a European location. Big Beach Ibiza?
Still, there is his traditional Glastonbury knees-up to look forward to – 'I have to do that,' he says with relish. Cook will be found, come Glasto Sunday evening, in the tent hosted by the club Sunday Best, rallying the ravers for one last push. He will wear a Viking helmet, he will gurn, and he will play 'Love Is In The Air'. Norman Cook will be back, up where he belongs.
But, lest we forget, he is a changed man. He has a new hobby – it's benign and thoroughly non-controversial, but he rather surreally requests that we discuss it off the record.
'It's a showbiz thing innit?' he grins bashfully, studying the Rio De Janeiro Caesar Park's poolside table. 'I'm known as a party animal. People don't want to see me [blanking]. Rock and roll is always sold on the legend. I'd like to out myself and come clean about the [blank] thing. But my manager's like, "it's not cool – picture Mick Jagger doing the washing up, Norman. It's no good."'
source: theguardian.com